A Brief History
Born out of the need of a high-altitude, high-speed, strategic reconnaissance aircraft, the SR-71 Blackbird is one of the world's most iconic aircraft ever produced.  The youngest in the Blackbird Family, the SR-71 was the third aircraft to use the design of it's type.  The first was the A-12 Oxcart, which preceded the SR-71 by a few years, followed by the YF-12.  The SR-71 was also the smallest of the trio, flying slightly lower and slightly slower than it's predecessors.
The collapse of the Soviet Union coupled with the increase of spy satellite coverage led to it's retirement in 1989, however the USAF pushed for it's restoration in 1994.  NASA also took interest in the design, using it for a number of different missions during the late 1980s, and then again from 1994 through about 2006.  The introduction of stable and well designed drones also rendered the SR-71 relatively obsolete, however there has been no aircraft to fulfill the mission requirements at it's specification since.  Such a gap in mission necessity has resulted in an increase of speculation on it's service status and a successor.  As early as 1990, individuals have speculated on the existence of an SR-72 aircraft.  Another suspected replacement was called Aurora, but it has been noted that this designation was associated with the B-2 Spirit bomber project.  Lockheed has since all but confirmed it's intentions of an SR-72 aircraft as a replacement or stop-gap measure between it's proposed TR-X program and the U-2S.
To this day, the SR-71 retains numerous speed and altitude records from around the world and also remains one of the most well guarded aircraft to have ever existed.
It's mission sets are maintained by the Lockheed MQ-170, Lockheed U-2S, Boeing RC-135, Boeing P-8, and other modified recon-second-mission aircraft.
Quick Facts & Specifications (SR-71A)
Powerplant:
2x Pratt & Whitney J58 Turbojets
Thrust:
32,500 lbs ea., 65,000 lbs total
Speed:
~2,550 mph (Maximum), 2,100 mph (Cruise)
Ceiling:
85,000 feet
Range:
2,250 miles (without refuel)
Weight:
67,500 lbs (Empty), 172,000 (Maximum)
Dimensions:
55'7" W, 107'5" L, 18'6" H
Variants:
3
Number Produced:
29
Origin:
United States
Service History:
Contract Awarded, 1962
First Flight, 1964
Full Introduction, 1966
First Retirement, 1989
Reactivation, 1994
USAF Retirement, 1999
Full Retirement, 2006
Area of Operations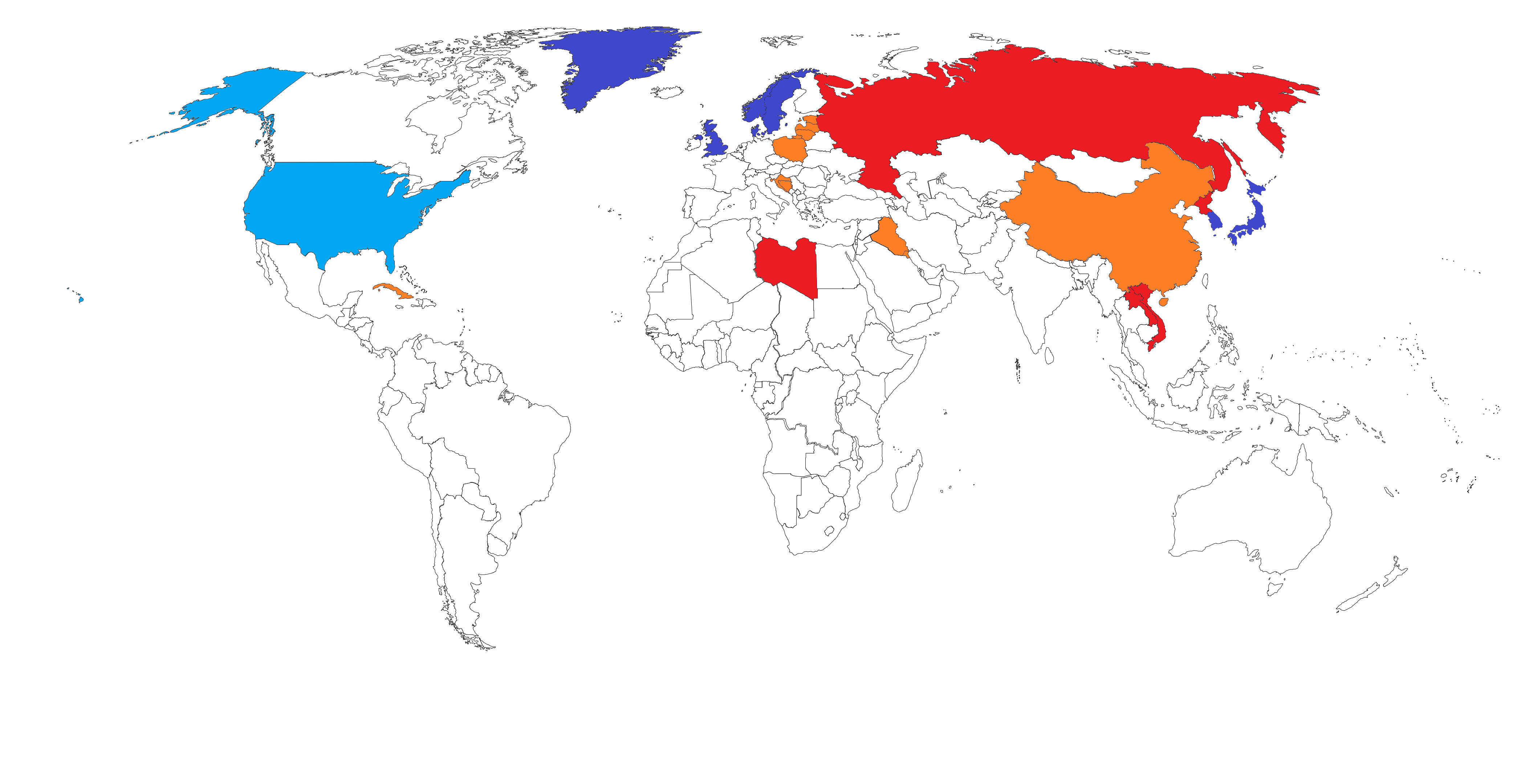 Design Data
Gallery